Pommade protectrice et réparatrice 30 ml - Soin médical de la peau après maquillage permanent, tatouages ​​ou traitements laser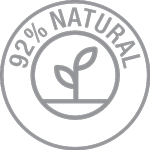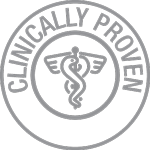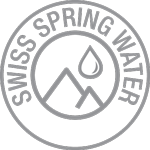 La Pommade protectrice et réparatrice est conçue pour fournir une protection maximale à la peau endommagée ou irritée.
Elle contient un niveau élevé de lipides qui protège et nourrit la peau. Les vitamines et autres agents actifs aide le processus de régénération naturelle de la peau et la réparation de la barrière cutanée*.
Pour permettre une protection maximale, notre pommade est légèrement plus épaisse dans sa viscosité et créée une véritable barrière protectrice. Elle est aussi adaptée pour la peau sèche et craquelée ainsi que pour les gerçures.
Vivocin® Pommade protectrice et réparatrice
Permet une protection optimum aux peaux fragilisées et irritées
Aide le processus de régénération naturelle de la peau et la réparation de la barrière cutanée
Testé et prouvé cliniquement pour un maximum de sécurité, d'efficacité et de douceur
Contient du Dexpanthénol/Vitamine B5 (5%), Calendula, Cire d'abeille, Vitamine B3, Vitamine E, Edelweiss, Squalane, Beurre de Karité
Convient aux problèmes les plus courants telles que les brûlures superficielles, les démangeaisons, les irritations ou la sècheresse cutanée
Sans huile minérale, parfum, colorant, alcool, parabène and lanoline animale
Développé et fabriqué en Suisse
Testée et prouvée cliniquement :

Sûr, efficace et extrêmement bien tolérée par les peaux sensibles
Très douce, 0% d'irritation sur les peaux sensibles (test ROAT):
The Graph below shows the obtained Mean irritation Index


Note: Le graphique semble vide mais est correct, il y avait 0% d'irritations enregistrées pendant les essais cliniques.
Pour avoir un effet réparateur, restaurer la barrière cutanée et réduire le TEWL:
Application de la pommade réparatrice après maquillage permanent, tatouages
Appliquer la pommande sur une peau propre et sèche 3-5 fois par jour pendant 7-14 jours après le traitement ou jusqu'à ce que la zone soit complètement cicatrisée (par exemple quelques jours pour une brûlure du soleil).
Ingrédients de la pommade réparatrice après maquillage permanent, tatouages
Ce produit contient:
41% de lipides pour soutenir et nourrir la peau
92% d'ingrédients naturels
0% d'huile minérale, parfum, colorant, alcool, parabène, aluminium
Principaux agents actifs : Dexpanthénol/Vitamine B5 (5%), Calendula, Cired'abeille, Vitamine B3, Vitamine E, Edelweiss, Squalane, Beurre de Karité
The ingredients are the foundation of any product. For that reason, we put the highest priority on creating exceptional formulations with the best ingredients available. Our mainly natural ingredients are always well researched, documented and proven to be effective and gentle to the skin.
Dexpanthenol / Vitamin B5
Commonly used in the pharmaceutical industry for wound healing and is one of the most well researched and documented ingredients in dermatology
Provides several proven benefits for wound healing, eczema, irritated and dry skin
Supports the barrier restauration of the skin and it's natural regeneration process as well as locking in moisture for a hydrating effect.
Has an anti-inflammatory effect
Dexpanthenol (also called Panthenol or Pro Vitamin B5) is commonly used for wound healing in pharmaceutical products. It was discovered in the 1930ies and is one of the most well researched ingredients in dermatology. It plays a vital role in the production of the energy needed to repair skin structures.
Treatment with a dexpanthenol-containing cream has shown significantly enhanced skin barrier repair and stratum corneum hydration, while reducing skin roughness and inflammation*.
Further beneficial effects of dexpanthenol have been observed in patients who have undergone skin transplantation, scar treatment or therapy for burn injuries and different dermatoses. Topical dexpanthenol acts like a moisturizer, improving stratum corneum hydration, reducing transepidermal water loss (TEWL) and maintaining skin softness and elasticity. Dexpanthenol also stimulates the activation of fibroblast proliferation, which is of relevance in wound healing. Accelerated re-epithelization in wound healing, monitored by means of the TEWL as an indicator of the intact epidermal barrier function, has also been seen**.
Dexpanthenol has an anti-inflammatory effect and considerably improves the symptoms of skin irritation, such as itching, dryness, roughness, scaling, erosion/fissures. Topical administration of dexpanthenol preparations is well tolerated, with minimal risk of skin irritancy or sensitization **
* Proksch E PMID: 19753737
** Ebner F PMID: 12113650
Niacinamide / Vitamin B3
Commonly used in the pharmaceutical industry and one of the most well researched and documented ingredients in dermatology
Provides several key benefits for wound healing and barrier restauration by preventing trans-epidermal water loss, locking in moisture in the skin.
Has an anti-inflammatory effect and is often used to treat severe acne
Niacinamide (also called Vitamin B 3 or Nicotinamide) is commonly used in the pharmaceutical industry for its anti-inflammatory and skin barrier restauration properties. It was discovered in 1937 and has played an important role in dermatology for decades.
Topical application of niacinamide has a stabilizing effect on epidermal barrier function, seen as a reduction in transepidermal water loss (TEWL) and improvement in the moisture content of the horny layer. Niacinamide leads to an increase in protein synthesis (e.g. keratin) and has anti-inflammatory effects*.
Other studies confirm that Niacinamide is an effective agent for overall barrier enhancement by promoting epidermal lipid and protein production. Treatment with niacinamide increases barrier components and increases the skin's resistance and response to damaging agents.**
* Wolfgang Gehring, Hautklinik am Klinikum der Stadt Karlsruhe Accepted for publication 19 August 2004
** Donnald Bisset, Procter & Gamble – supplied by The British Library
Vitamin E
Commonly used in dermatology since decades for its healing and calming effects.
Typically used in treatment of burns or eczema
Research suggest it has skin barrier stabilization properties
Vitamin E (also called alpha-tocopherol) is used by dermatologists and physicians for its calming and antioxidant effects. It was discovered in 1922 it has played a key role in experimental and clinical dermatology for more than half a century.
More common applications of vitamin E includes treatment of burns, surgical scars and other wounds. It is also common in products used for healing and calming atopic dermatitis or eczema. Advances in research on the physiology and mechanism of vitamin E in human skin has led to the development of numerous new formulations for use dermatological products. Research suggests that topical vitamin E also has skin barrier stabilizing properties.
Calendula
Used for its wound healing and anti-inflammatory properties for centuries
Scientifically proven to accelerate wound healing
100 % natural and derived from the Marigold plant family
Calendula oils are derived from the marigold flower and have been used for medicinal purposes for centuries. The flowers were applied to cuts and wounds to stop bleeding, prevent infection and speed healing. It is still important in alternative medicine today and within Dermatology Calendula based products have been used treat minor cuts, burns, and skin irritation*.
Plant pharmacological studies have suggested that Calendula extracts have antiviral, antigenotoxic, and anti-inflammatory properties in vitro**. In herbalism, Calendula in suspension or in tincture is used topically for treating acne, reducing inflammation, controlling bleeding, and soothing irritated tissue.**
* U.S. Department of Health and Human Services/USA.gov
** Jimenez-Medina, et al. (2006)
** Duran, V, et al. (2005). "Results of the clinical examination of an ointment with marigold (Calendula officinalis) extract in the treatment of venous leg ulcers". Int J Tissue React. 27 (3): 101–6. PMID 16372475.
Squalane
Occurs naturally in skin and is one of the most common lipids
Acts as a barrier to shield the body from environmental toxins and pollution
Rich in anti-oxidants, it locks in moisture and has antibacterial properties
Squalane is a natural substance manufactured within our own skin that offers protection and hydration. It is nourishing and boosts the skins ability to regenerate. Originally derived from deep sea sharks squalane has been used for centuries for its health benefits. Recently high performance vegan alternatives are available. Vivocin only uses 100 % plant-derived squalene respecting animal rights and sustainability.
Naturally occurring in our own bodies, it is among the most common lipids produced by human skin cells, making up approximately 10 percent of our sebum. On the skin's surface it acts as a barrier, both protecting the skin from moisture loss and providing a shield for the body from environmental toxins. Many medical professionals assert that squalane can be effective in treating the symptoms of atopic dermatitis, eczema, rashes and sun burns. This antioxidant-rich ingredient fights free radicals in the skin and it has good antibacterial properties.
Beeswax
Used for its wound healing and protective properties for centuries
Proven to be more effective than many commonly used barrier creams (e.g. mineral oil, paraffin)
Has anti-inflammatory, anti-bacterial and hydrating properties
Provides a natural barrier to the outside world retaining moisture and repelling toxins and pollution
Beeswax (also called Cera Alba) has been used by humans for thousands of years and is renowned for its wound healing benefits. This natural remedy has anti-inflammatory, antibacterial, antioxidant, emollient, hydrating properties. Clinical studies have found beeswax to be superior to similar barrier creams (e.g. mineral oil-based creams) when used according to its protocol *
Beeswax applied to the skin also has soothing and protective properties. It provides a natural barrier between the skin and outside elements, helping to retain moisture and keep out environmental contaminants and toxins. This is a very important benefit in today's urbanized high pollution environment. Beeswax provides a natural and healthy alternative to paraffin and mineral oil.
* Peter J. Frosch; Detlef Peiler; Veit Grunert; Beate Grunenberg (July 2003). Efficacy of barrier creams in comparison to skin care products in dental laboratory technicians – a controlled trial.". Journal der Deutschen Dermatologischen Gesellschaft (in German) AND Blackwell Synergy. 1 (7): 547–557. doi:10.1046/j.1439-0353.2003.03701.x. PMID 16295040. Retrieved 1/12/2008.
Edelweiss
Used for centuries for its anti-inflammatory and protective properties
Protects the skin against external toxins and UV rays
Restores the skins natural strength and resilience
Edelweiss (also called Alpine Rose and Leontopodium Alpinum) has long been used for anti-inflammatory and protective purposes. It is also proven to naturally restore the skins resilience. Edelweiss grows naturally on high altitudes in the Alps and the ability of the plant to protect itself from climatic extremes are the very properties that are needed for protection of the skin, especially for those living in urban areas.
Several clinical studies have proven the efficacy of edelweiss to protect the skin against damage induced by oxidative stress as well as reinforce its defense against pathogens. Edelweiss extracts have a high concentration of flavonoids and phenolic acid that aid to fight UV-induced damage and make it an ideal constituent of sun blocks. The same constituents that protect the flower from strong ultraviolet rays at high altitudes also protect our skin from sun damage*.
Vivocin only sources edelweiss from Eco certified Swiss organic farms.
* For their investigations of the anti-inflammatory effects of Leontopodium alpinum Prof. Dr. H. Stuppner (University of Innsbruck)
Shea butter
Used for centuries for it skin healing and hydration properties
Rich in vitamins that are important for dermatology it boost collagen production
Protects against UV rays and has an anti-inflammatory properties
Shea butter (also known as karite) has been used for its skin healing and anti-inflammatory properties for thousands of years. It is naturally rich in vitamins A, E, F and is shown to boost collagen production. It also provides some protection against harmful UV rays.*
Shea butter is an effective base for medicinal ointments. Some of the isolated chemical constituents are reported to have anti-inflammatory**, emollient, and humectant properties.
* E. T. Masters, J. A. Yidana and P. N. Lovett. "Reinforcing sound management through trade: shea tree products in Africa".
** Akihisa, T.; Kojima, N.; Kikuchi, T.; Yasukawa, K.; Tokuda, H.; Masters, E. T.; Manosroi, A.; Manosroi, J. (2010). "Anti-inflammatory and chemopreventive effects of triterpene cinnamates and acetates from shea fat". Journal of Oleo Science. 59 (6): 273–80. doi:10.5650/jos.59.273. PMID 20484832.
Questice
Questice is a naturally derived ingredient that releases menthol gradually over time

 

Menthol has been used as a natural remedy for burns and inflammation for centuries
By using Questice you avoid the initial irritation and sting typically encountered when applying menthol directly on burnt or irritated skin
Questice is a gentle naturally derived ingredient that slowly releases menthol over time. This unique function means that you can:
avoid the initial irritation commonly found when applying menthol directly on skin
benefit from a long term cooling and calming effect
For centuries, menthol has been used as a natural solution for treating burns and calming inflammation. It's 100 % natural and is derived from the mint family of plants. If you experience minor burns or minor inflammation menthol relieves the sensation of heat which contributes to pain. Menthol also increases the local blood supply to the skin. By doing so it enables the absorption of other ingredients in a topical formulation. This is why Menthol is often added to creams or lotions.
Menthol is proven to be very safe to use. As long as the quantities are in line with health authority guidelines there should be no negative side effects.
Swiss spring water
Thermal water has been used for thousands of years to treat various dermatological issues. Thanks to its purifying effect and antioxidant properties, thermal water is the very suitable to provide solutions for sensitive or atypical skin types. Due to its soothing properties it can relieve the skin from dryness, irritation and itchiness. Rashes due to eczema, rosacea and psoriasis will become less noticeable and can possibly disappear completely.
Vivocin uses only Swiss spring water in its products. We source our water from the alpine region, far away from the pollution and contamination that can be found in more urban areas.
A propos de Vivocin
Vivocin propose une gamme de produits réparateurs et médicaux haute performance contenant des ingrédients reconnus utilisés dans l'industrie pharmaceutique pour la cicatrisation des plaies. Les formules sont mises au point pour permettre des solutions efficaces et douces après des actes dermatologiques comme le maquillage permanent, les tatouages ou les traitements laser.
Les produits Vivocin contiennent :
un très haut niveau d'ingrédients actifs, leurs permettant d'être aussi adaptés aux problèmes les plus courants comme par exemple les brûlures superficielles, les démangeaisons, les irritations ou la sècheresse cutanée
des ingrédients principalement naturels respectant les utilisateurs de nos produits et l'environnement
de l'eau de source naturelle des Alpes suisses connue pour ses propriétés calmantes et apaisantes.
ils sont sans huile minérale, parfum, colorant, alcool, parabène
Tous les produits Vivocin sont DEVELOPPES et FABRIQUES EN SUISSE afin d'assurer les meilleurs standards de qualité et de sécurité. Pour plus de guarantie sur la qualité et la sécurité de nos tests nous travaillons avec le laboratoire
COMPLIFE
. Nos produits doux et à l'efficacité prouvée cliniquement apportent à votre peau les meilleures solutions possibles lorsqu'elle en a le plus besoin.
Avez-vous vu ...?
Les clients ayant consulté ce produit ont également consulté les produits suivants.